Details

Published on Monday, 07 December 2015 09:53
Brutal cold will hit your home shortly! Frozen Pipes Are Not Welcome Here.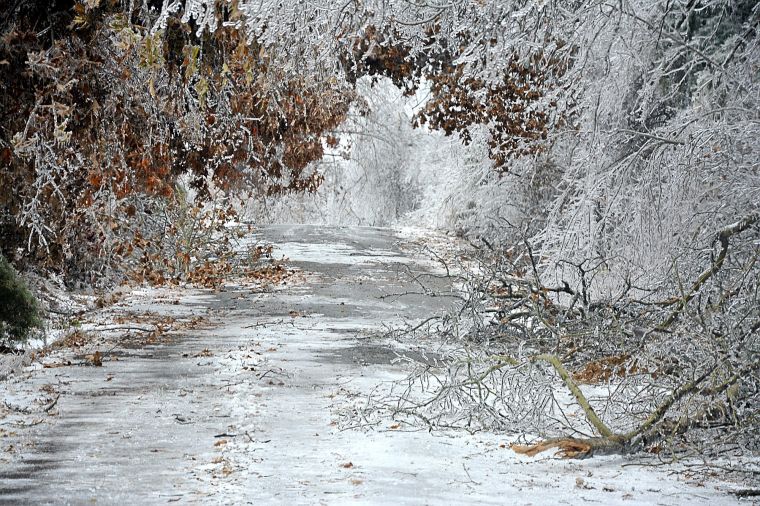 Living in Tulsa, Oklahoma can bring some serious challenges to your home or commercial building when bitter cold weather sweeps into our region this winter. Vulnerable areas are Owasso, Broken Arrow, Claremore, Bartlesville, and many other local cities. The last thing you need to deal with is frozen and broken plumbing lines, and worse is when those lines put hundreds of gallons of water throughout your property causing even more severe damage.
Temperatures can drop into the single digits during the severe winter months in the greater Tulsa area, and we encourage you to stay tuned to local weather broadcasts so you have plenty of warning to be prepared. Be aware that it takes special equipment, tools and skills to properly thaw frozen pipes, especially if they are frozen behind walls and cabinets, so the best defense is preventing frozen pipes in the first place.
Some suggestions on how to be better prepared:
Exposed plumbing, (including both pressure water lines as well as drain lines) need to be protected from the cold weather. Remember to consider plumbing lines in attics, crawl spaces, basements and on exposed north and west walls. It's amazing what a little insulation will do to protect you!

Plumbing that's under or inside cabinets in the house can be very vulnerable to the severe cold (even in your heated house) so be sure to open cabinet doors so warm air can circulate around these pipes.

Electrically powered (and thermostatically controlled) heat tape requires little maintenance and is a simple and ideal way to get excellent protection from freezing plumbing lines. It's very inexpensive to operate a heat tape, and the cost is minimal compared to a plumber thawing and repairing your water lines. Not to mention the potential flooding in the home when the water sprays all over the property.

Even a 100 watt light bulb in the area where you have a large group of plumbing lines can be an effective way to temporarily reduce the possibility of frozen pipes. You should also wrap exposed pipes with foam pipe tubes or fiberglass insulation to minimize a freeze disaster

And last, when the weather report advises you of upcoming severe bitter cold, make sure you open the faucets in your house and let them drip during the extreme cold weather. Slow dripping faucets will help reduce the likelihood of frozen pipes.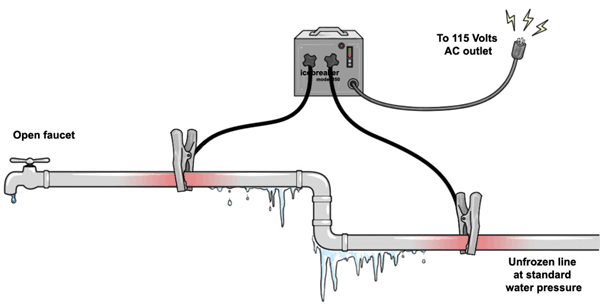 It is recommended that when you do have the misfortune of frozen pipes that you contact a qualified plumber to assist. They know how to properly thaw pipes and are skilled in making sure there are no broken lines that will cause severe flooding.
When your pipes do freeze and burst, don't try to handle it yourself. DIY is NOT the time for this kind of disaster. Skilled water damage mitigation contractors like Reset Restoration have the tools, equipment and knowledge to get your property properly dried damage is held to a minimum and greatly reduces the possibility of mold.
Author: Dick Wagner, restoration consultant, commercial marketing coach, frozen pipes, Tulsa, broken plumbing